Home > Blog > What Your Oral Health Says About You [BLOG]
What Your Oral Health Says About You [BLOG]
August 26, 2017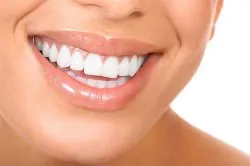 They say the eyes are the window to the soul. But did you know that your mouth is a window to your health?
Actually, the state of your teeth and gums can reveal quite a bit about your life. Research in the last several years has continued to suggest strong connections between your oral and overall health. That's why your dentist can learn a lot about you without you having to say anything at all.
Today, we're talking about the kinds of things about your habits and your lifestyle that certain oral health issues and dental problems might suggest to us. Our team at Johnson Dental Care wants to share some insight into what your mouth can reveal about you and how to make sure your teeth and gums have a good story to tell!
Oral Health And Poor Diet
During a routine dental cleaning and exam, your dentist might see signs of tooth decay, enamel erosion, or cavities. Sometimes, this could suggest that your teeth and gums might be nutritionally starved.
What we mean is that you may be consuming enough calories in any given day, but if those calories are empty, coming from mostly highly processed foods full of refined sugars, you may be depriving yourself of essential vitamins and nutrients you need for a healthy mouth.
A diet that's high in refined sugars can increases your chances for developing tooth decay and cavities. That's because the bad bacteria that lives in your mouth feeds off the sugar and creates acids that wear away your enamel. This leaves your teeth vulnerable for bacteria to invade and cause all sorts of dental problems.
For good oral health, you want to make sure to include enough lean protein and calcium-rich foods to promote strong, healthy teeth. Crunching on fresh fruit and vegetables also helps strengthen and clean your teeth.
Oral Health And Lifestyle Habits
Another way your dentist can gain insight into your life is by looking at the color of your teeth. Discoloration and stains can be caused by consuming dark pigments in drinks like tea, coffee, and red wine. It can also be from darker foods like pasta sauce and blueberries.
In other cases, stained teeth can be attributed to smoking and use of other forms of tobacco. Certain illnesses, health conditions, and medications can also be to blame.
If your teeth are a dingy color, it's important to understand why it's happening so you and your dentist can work together to determine the best course of treatment to correct it, such as with lifestyle changes and professional teeth whitening treatment.
Oral Health And Hygiene
Dental problems discovered during a deep cleaning and thorough exam might suggest poor oral hygiene. You might be brushing your teeth twice each day, as recommended. But to maximize cleaning potential, the American Dental Association suggests brushing for at least two minutes each time using a soft-bristle toothbrush.
Make sure you're also using a fluoride toothpaste, as well!
Along with that, flossing your teeth everyday is essential to keeping your teeth and gums clean of food particles and debris left behind from what you eat and drink. Brushing your teeth is important, but you also need to do all you can to get to those hard to reach places in your mouth where bacteria likes to hide!
Make Your Appointment!
One of the most effective ways to achieve and maintain your best oral health is with prevention. Part of that effort involves visiting Johnson Dental Care at least twice each year for regular checkups.
Not all oral health problems come with obvious symptoms. That's why you should rely on our highly-qualified team of professionals and our advanced technology to make sure you have a clean, healthy mouth and a beautiful smile!
What do you want your oral health to say about you? Dr. Johnson and the rest of us at Johnson Dental Care want to help you create a story of oral health and happiness! Call our Landisville, PA dental office today at 717-898-7733 or fill out our online form to schedule an appointment.