Home > Blog > Know The Benefits Of Custom Athletic Mouthguards [QUIZ]
Know The Benefits Of Custom Athletic Mouthguards [QUIZ]
March 9, 2018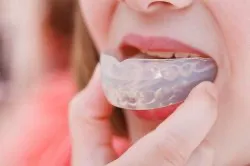 If you or someone in your family plays a sport or participates in high-risk physical exercise, then we want to help you protect your mouth from injuries.
At Johnson Dental Care, we can custom-fit you for an athletic mouthguard so your teeth and gums stay safe from contact injuries.
Do you know the benefits of getting a mouthguard from a dentist?
Take today's quiz to find out!
Then call our Landisville, PA dental office today at 717-898-7733 or fill out our online form to schedule an appointment.